We have fully equipped workshops to the rear of our showrooms in Queen Street where we can cater for all manner of repairs and restoration of pianos.
Repairs
We often have customers call us rather reluctantly to inquire about piano repairs fearing that it is going to cost them 'an arm and a leg' but the reality is that most problems can be rectified relatively quickly and therefore at minimal cost. Pianos will frequently develop sticking notes or sluggish actions, generally as a result of a change in temperature or humidity levels and normally these can be undertaken easily in the home, often by a tuner who is happy to make minor adjustments whilst tuning the piano.
If a piano has not been regularly tuned or maintained then it is the likelihood that the piano will need more extensive remedial work which can often mean bringing either the action, or possibly the whole piano into our workshops for the repairs.
if you are interested in having some work done to your piano we can come out to inspect it and then quote for the work you require. If we find that there is a substantial amount of repair required then we can advise on the economic viability of the work as sometimes it is beneficial to put the cost of repairs towards a replacement piano instead of continually patching up the existing instrument.
Restoration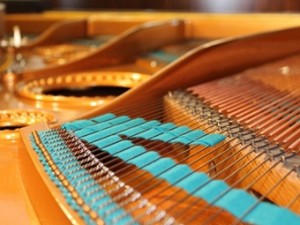 With good quality pianos from the best manufacturers like Steinway, Bechstein, Bluthner and Bosendorfer, to mention just a few, it is often worth having them fully restored. This can often result in stripping the piano right back to the wooden carcass and soundboard, carrying out repairs to the soundboard and bridges then building the piano up again from there. We have generally got restoration jobs in the process all the time so if you are interested in seeing this sort of work being carried out just pop in to see us and we will be happy to explain the different stages to you.
Most of our restoration work comes through personal recommendation or from tuners who a) don't want to take on the work or b) don't have the ability or facility to carry out such specialised repairs. If you are looking to have a piano fully restored please call us for a quote,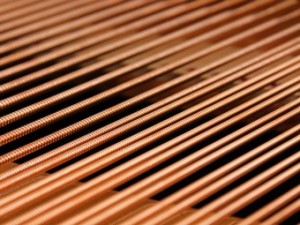 we can often provide figures for various levels of rebuilding and restoration depending on the  budget you have for the work. We will generally take photos of you piano for all the different stages of the restoration process so that on its completion you have a record of what has been done and the order in which it is carried out.
Apart from the restoration of the internal parts of the piano we can also repolish the instruments casework in a variety of finishes, from the satin or matt finish through to the very highly polished polyester finish. Occasionally we have been asked to change the colour or shade of the casework and again we can help with this.